Collected Poems By T.S. Eliot - 1936:
Published by Harcourt,Brace and Company. 220 pages. nice book in great shape

I enjoy these Collected Poems. The book was originally purchased as a present for my mother, but when I received it, I just couldn't give it to her :)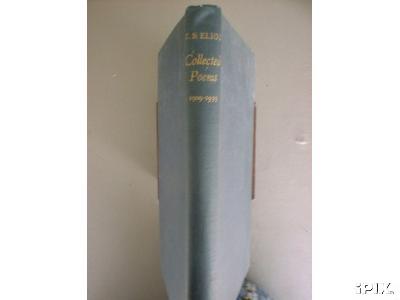 Here's a nice picture of T.S. I like.