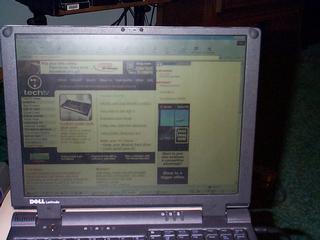 November 21, 2000. On a website called TechTV.com Jakob Nielsen, a website design guru, created a top 10 list of mistakes in Web design:
1. Breaking or slowing down the back button
2. Opening new browser windows
3. Nonstandard use of GUI widgets
4. Lack of biographies
5. Lack of archives
6. Moving pages to new URLs
7. Headlines that don't make sense out of context
8. Jumping at the latest Internet buzzword
9. Slow server response times
10. Anything that looks like advertising
Hey, if he knows what he's talking about, and I follow these guidelines, my website will be number 1. However, he left out anything about the content of the website. Many websites are created with good intent but lack on interesting content, which is the real reason people will visit the website.
Journal Entries

September 7, 2000
September 12, 2000
September 15, 2000
September 19, 2000
September 21, 2000
September 23, 2000
September 26, 2000
September 27, 2000
September 28, 2000
September 29, 2000
September 30, 2000
October 2, 2000
October 3, 2000
October 4, 2000
October 5, 2000
October 7, 2000
October 8, 2000
October 9, 2000
October 10, 2000
October 11, 2000
October 12, 2000
October 13, 2000
October 15, 2000
October 17, 2000
October 18, 2000
October 20, 2000
October 21, 2000
October 24, 2000
October 25, 2000
October 26, 2000
October 27, 2000
October 28, 2000
October 29, 2000
October 31, 2000
November 1, 2000
November 2, 2000
November 4, 2000
November 7, 2000
November 9, 2000
November 10, 2000
November 12, 2000
November 13, 2000
November 14, 2000
November 16, 2000
November 17, 2000
November 18, 2000
November 21, 2000
November 22, 2000
November 23, 2000
November 24, 2000
November 27, 2000
November 28, 2000
November 29, 2000